Do you have a vision of your dream home? Take the next step. You know what you want, and our design teams ensure you achieve it. Your dreams guide our design process, and together we develop thorough plans for your new Interhabs custom home.
Our dream began in 1975 as a small company with a simple philosophy in Hubbards, Nova Scotia. We believe structural home elements engineered in a controlled environment provide maximum value and the most enduring results. We aim to exceed the highest standards for energy efficiency and provide superbly beautiful home designs. From northern Europe, South America, Korea, across the United States and right here at home, we've shared these beliefs. Now it's your turn to dream, and we'll help you achieve it!
We realize that as our client you expect a lot from your home. It's where you welcome the world - and retreat from it. It might be your workplace as well as where you relax. You want it to reflect who you are and you need it to keep you comfortable whatever the weather outside. Ideally, it can adapt with you as your family's priorities change. At Interhabs we pride ourselves on generating creative designs to meet individual client needs. Timeless designs, durability and long-lasting good looks mean an Interhabs home is a good investment with excellent resale value.
Interhabs has been manufacturing and selling houses at home and abroad for over 30 years. We have homes in over 10 countries worldwide!
We have been building homes for 35 years!
We are happy to quote any project from cottage build, family or secondary home, to large scale commercial projects. We quote to the exact material needed for your project. We have the full support from the quoting department at Nova Scotia Building Supplies so you are not buying needless supply or "builder fluff". Pair that with our Interhabs home kit, you are only paying for material, no waste. We recycle all waste here at our plant so you only receive pre-cut or pre-engineered components. This raises our efficiency and saves you from purchasing any wasted material.

Pre-Engineered reflects significant cost savings. According to the National Association of Home Builders, "Engineered building components (prefabricated wall systems) typically use 26% less wood products and require 37% less construction time, resulting in significant savings for builders."
Reduced On-Site Labour; Using pre-engineered wall systems reduces the on-site time needed to construct the project and usually requires a smaller crew than conventional stick framing.
Reduced Waste; Construction waste is also significantly reduced by using pre-engineered wall panels. By using carefully prepared shop drawings to build each wall panel, construction material is used much more efficiently. Site waste can be reduced by as much as 60%. You purchase only material you will need to construct your home.
Quality; Interhabs technical expertise ensures that you will have top quality pre-engineered wall systems delivered on-schedule and on-budget.
Time Saving; Panelization can eliminate as much as two-thirds of the time needed to build a typical new home, requiring just 90 days instead of the conventional 180 - 270 days.
Our partnership with Cottage Keeper Construction and Nova Scotia Building Supplies (1982) Ltd allows us to provide the skills to have your project completed from start to finish.
Want to build but are away from your site for long periods of time?
We do Skype, FaceTime, and HD quality videos to keep you updated on the progress of your project so your free to travel and still have peace of mind that your project is being completed to your satisfaction.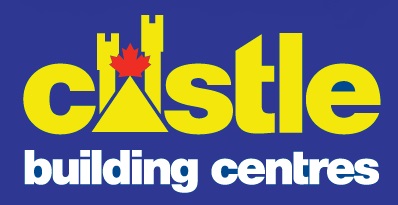 Nova Scotia Building Supplies (1982) Ltd.
Nova Scotia Building Supplies is a partner company of Interhabs, working closely with us to provide access to all of their departments for your finishings at competitive pricing.
Address: 459 Hwy 325, Blockhouse, NS
Phone: 902-624-8328
Fax: 902-624-8934
Email: info@castlensbs.com
Cottage Keeper
Cottage Keeper Construction is our official on site installer, they make the construction process fun and easy. Let their professional builders guide you through the process and keep your project on-time and on budget.
Phone: 902-877-2990
Email: cottagekeeperns@gmail.com